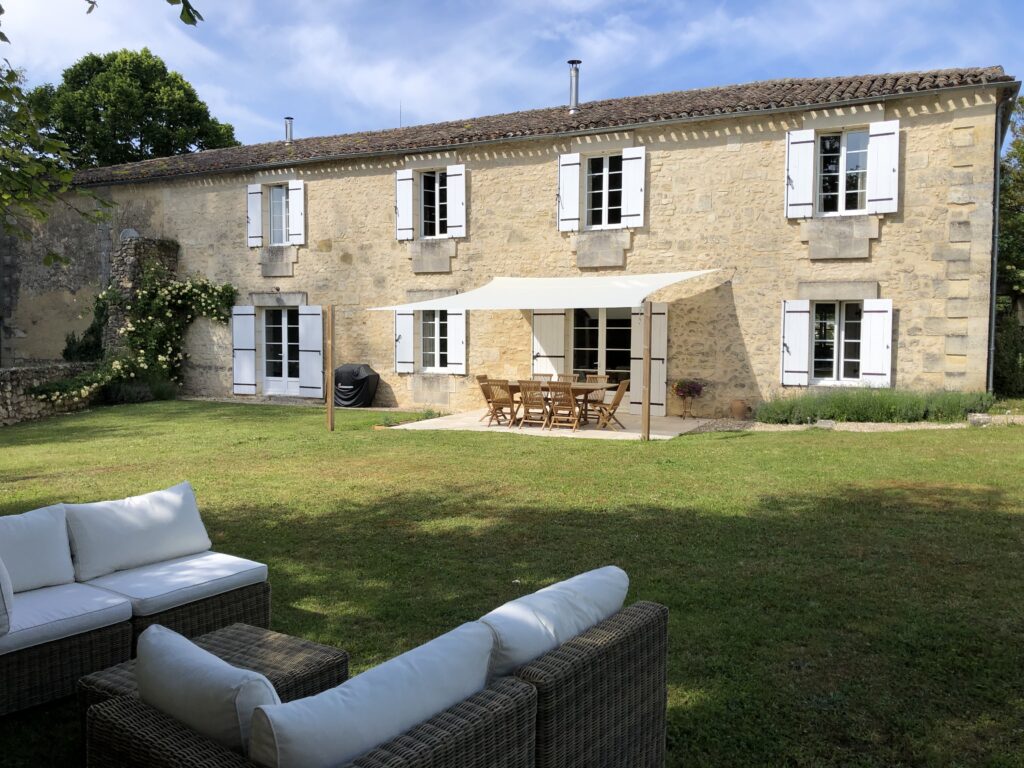 La Panneterie is a family-friendly holiday home situated in the middle of Bordeaux's vineyards. This large home, offering more than 250m² of living space, has four bedrooms and can accommodate up to eight people. The south-facing private garden is a perfect sanctuary to enjoy the tranquility and surrounding nature.
It is ideally situated in the Entre-Deux-Mers region, 20 minutes from Saint Emilion, 35 minutes from Bordeaux and only an hour's drive from the Atlantic coast.
Guests can enjoy a use of a swimming pool, shared only with the owners, safely situated in a separate part of the property and almost two hectares of land, offering plenty of room for both peaceful relaxation and for children to run around and play.
"Fabulous house in a superb location, charming hosts happy to help in any way.
Spacious rooms, very comfortable with all the equipment you might need, lovely garden and pool, everything you would need for a wonderful holiday." May 2022
" The house was specious and the views breathtaking! Waking up and looking at the vineyards was just amazing. Kids loved the treehouse and the pool toys. Thanks again for taking such a good care of our family and definitely a place that we would love to come back to! " July 2022
"The house is very pretty and cosy, it has all you need for a stay with friends or family… All the bedrooms are equipped with a bathroom, the decoration is lovely, the beds super comfy and the kitchen is perfectly practical. In other words, we had a great stay and we recommend 100% !" August 2022